The medical mouth and nose protection mask
Surgical masks or also Medical face masks have been used for decades. They serve to protect against the transmission of pathogens. Doctors, nurses and nurses use this face mask in the operating room and in intensive care units. Mouth and nose masks are intended to prevent the transmission of pathogens. They have been developed for the protection of others and protect the person opposite from exposure to infectious droplets from the person wearing the face mask. However, appropriate medical face masks also protect the wearer of the mask if they are firmly seated, even if this is not the primary purpose of the masks.
Even with hour-long operations z. B. on the open heart, this variant of the mouthguard has proven itself. Surgical masks enable doctors to work in a concentrated manner for a long time highest protection. Surgical masks have an optimal filter performance and also a low breathing resistance.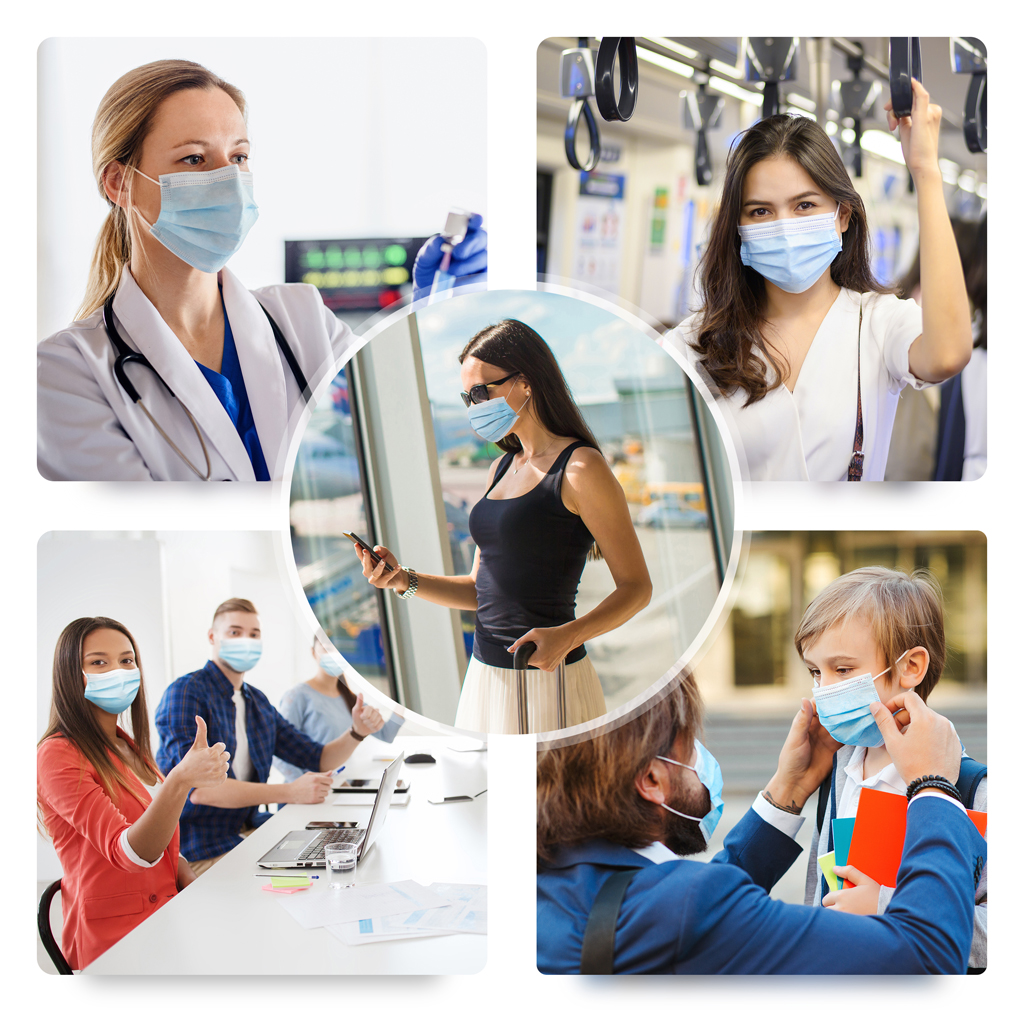 Surgical masks protect the mouth and nose of the wearer from direct contact with exhaled droplets from the other person and from transmission of pathogens through direct contact with possibly contaminated hands. In the corona pandemic, surgical masks are the perfect companion for use in public spaces, at work and in the private sphere.
Medical face masks are to be placed on the market as medical products and are therefore subject to medical product law.
Non-sterile medical face masks generally represent risk class I medical devices according to the Medical Devices Ordinance MDR (EU 2017/745) and must comply with the DIN EN 14683:2019-10 standard. After a successful verification procedure (conformity assessment procedure) has been carried out, manufacturers can provide them with the CE mark and they can then be freely marketed in Europe.
(Source: BfArM)

The kela® MNS-MedPRO surgical masks in blue, pink and white have been tested in the laboratory and meet the test procedures for a type IIR mask according to DIN EN 14683:2019.
You receive our surgery? Mouth and nose protection masks in our web shop in 4 colors and with various embossed lettering. Both the DIN standard (EN 14683:2019) and the type designation IIR or II are engraved on each individual kela® surgical mask.
Type IIR blue
3 - ply, front fleece blue - meltblown - inner fleece white, ear loops white, 50 surgical masks in a folding box with dispenser box function
Type IIR pink
3 - ply, front fleece pink/pink meltblown - inner fleece white, ear loops white, 50 surgical masks in a folding box with dispenser box function
Type IIR white
3 - ply, white front fleece - meltblown - white inner fleece, white ear loops, 50 surgical masks in a folding box with dispenser box function
Typ IIR schwarz
3 - ply, front fleece black - meltblown - inner fleece black, ear loops black, 50 surgical masks in a folding box with dispenser box function
New developments of nonwovens, like ours VIRU-fil – masks, increase the protective function for the wearer of the masks and their environment
From the production room
We manufacture the medical surgical masks on fully automated production systems