safe-Air® 21V5 FFP2 NR VIRU-fil respirator
The virucidal revolution
Made in Germany, certified by GEPEST CE 2233
CE compliant according to EN149:2001 + A1:2009 in relation to EU regulation 2016/425.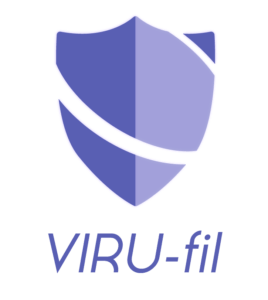 *** MADE IN GERMANY ***
VIRU-fil - Die viruzide Revolution, schützt auch gegen die Omikron-Varianten
99% Effectiveness against bacteria, fungi and viruses
The filter masks VIRU-fil of the safe-Air® FFP2 NR series is a PPE of
Schutzstufe FFP2 Atemschutzmaske, die ebenfalls in vielen Bereichen einsetzbar ist, in
to which persons harmful dusts on water and
Oil-based, or exposed to risk group 2 biological agents
are. (General limit value = 10-fold)
? VIRU-fil active ingredient is connected to the outer layer of the FFP2 mask using a plasma process
? The safe-Air® FFP2 NR series comply with the standard EN149:2001 + A1:2009 and bear the CE mark in relation to the EU regulation 2016/425.
? 5-ply construction, all fleece layers white
? spezieller Meltblown in Nanofilter - Technologie (Faserabstand von 0.1µm)
? Flat design enables space-saving storage of the product
? The special shape increases the dimensional stability of the mask even in warm, humid environments
? Ear straps allow for effortless donning and adjustment to the face and head
? nose bridge for optimal fit,
? Color coding for easier differentiation: blue imprint safe-Air 21V5 VIRU-fil FFP2 NR CE 2233
? Notified body GEPTEST (certification body number 2233)
? 5 pcs. safe-Air® 21V5 VIRU-fil FFP2 masks hygienically shrink-wrapped and packed in a folding box with instructions/data sheet
Specialty
VIRU-fil
Der rein biologische Wirkstoff, der als Vordervlies der Maske verbaut wird, basiert auf einem Wirkstoff der auch in menschlichen Zellen vorkommt und im Vergleich zu anderen Stoffen wie Silberionen oder auch Kupferionen nicht krebserregend und unschädlich für den Körper ist. Viru-fil wirkt direkt ? ohne Einwirkzeit ? und zerstört, vereinfacht dargestellt, die äußere Virushülle. Somit kann dieser den Menschen nicht mehr infizieren.
No use of silver ions, copper ions, nano-silver or polihexanide (PHMB) Read here More about the virucidal revolution VIRU-fil on our website or download the pdf file.
Spezieller Meltblown mit Nanofilter - Technologie
shipping
DHL package with liability and shipment tracking (DHL delivery time usually approx. 1-2 days).
Approvals
The safe-Air® FFP2 NR series comply with the standard EN149:2001 + A1:2009 and bear the CE mark in relation to the EU regulation 2016/425.
The products are manufactured in a certified production facility. The EU type examination certificate was successfully passed.
application
safe-Air® filter masks can be used in many areas where people are exposed to fine particles and/or non-volatile liquid substances. The respirator is only effective if it is properly donned, fitted and worn for the entire period of time the wearer requires protection.
Materials
The following materials are used to manufacture this product:
? ear straps ? (Latex-free) Thermoplastic polyamide
? nose clip ? steel/plastic
? filter medium ? Polypropylene Melamine Meltblown
? Product weight: safe-Air® = 11g.
The products do not contain any components made of natural rubber.
Storage and transportation
The expiry date is stated on each mask. Before use, please always check whether the product is still stable.
The product should be stored clean and dry in the temperature range from -20 °C to + 25 °C with a maximum humidity of 80 percent. The product must be transported in the original packaging.
Norms
The product complies with Regulation (EU) PPE 2016/425 of the European Parliament and of the Council on personal protective equipment and subsequent amendments. A complete copy of the standards can be consulted via the European Union (Official Journal of the European Union) under the reference number of the harmonized standards in the currently valid version. (Location: http://eur-lex.europa.eu/hompage.html)
Additional information
| | |
| --- | --- |
| Weight | 0,3 kg |
| Dimensions | 25 × 16 × 6 cm |
| number | 5 masks, 10 masks, 20 masks, 25 masks, 50 masks |
Only logged in customers who have purchased this product may leave a review.